BUSINESS SCOPE
Shun Hing Electric Service Centre is authorized to provide a excellent full range of integrated pre-sales / after-sales services covering installation, maintenance, repair, and supply of parts and accessories, etc., to renowned brands of products, and backed up by the original manufacturers in technical training and support. Products include audio-visual products, home appliances, office automation, computers, communication and professional equipment, beauty and wellness products which are handled by different technical departments.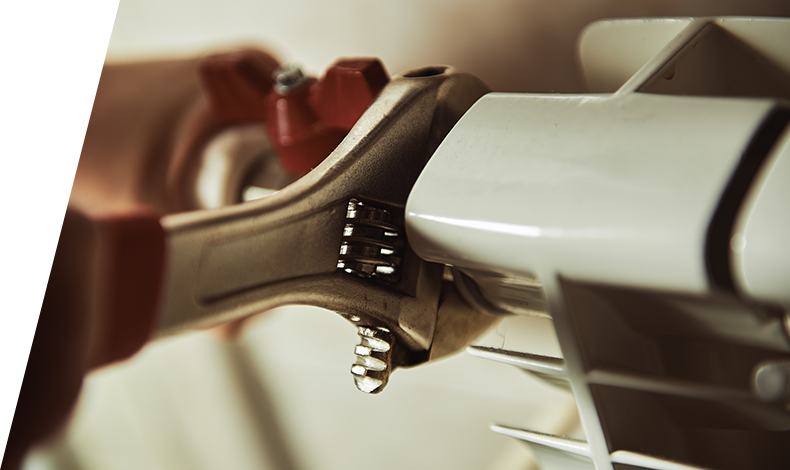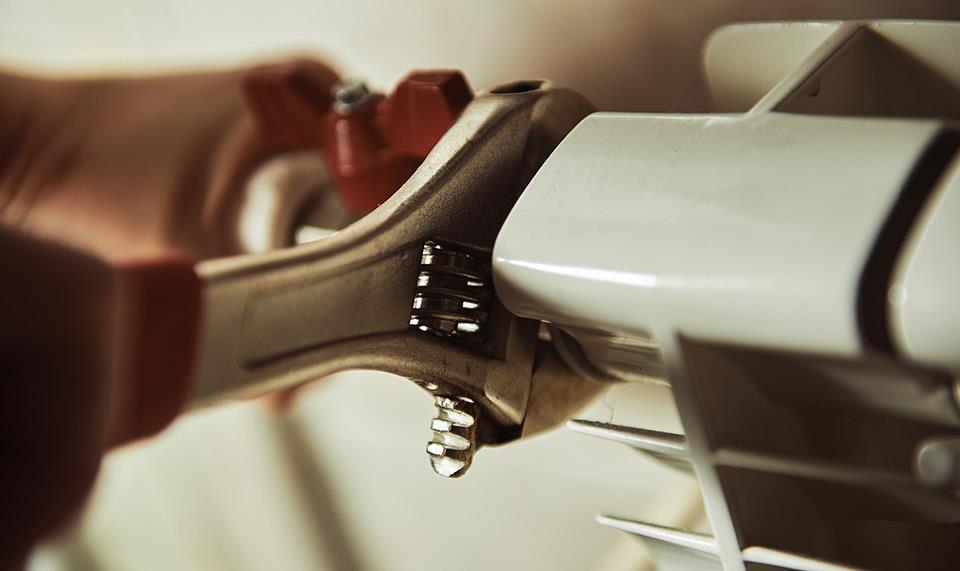 REPAIR SERVICE
Repair services can be classified into three categories: on-site service, workshop service and carry-in service. On-site repair and maintenance services are provided by professional technicians to ensure service completion in the first visit. Customers include households, commercial companies, government departments, and non-government organizations. Products that cannot be repaired on-site are collected to workshop in Kwai Chung headquarter for detailed inspection and repair. Transportation service is provided by highly efficient fleet of Shun Hing Logistics Company Limited. For convenience, customer may also carry in their products to the nearby customer service centres or service stations for repair service.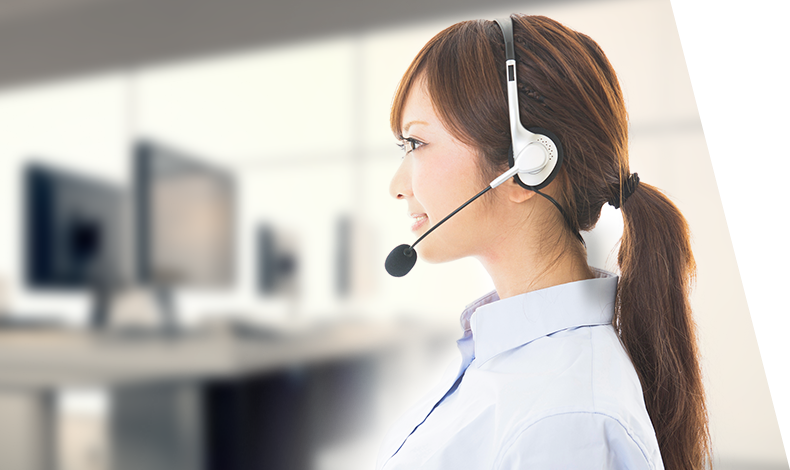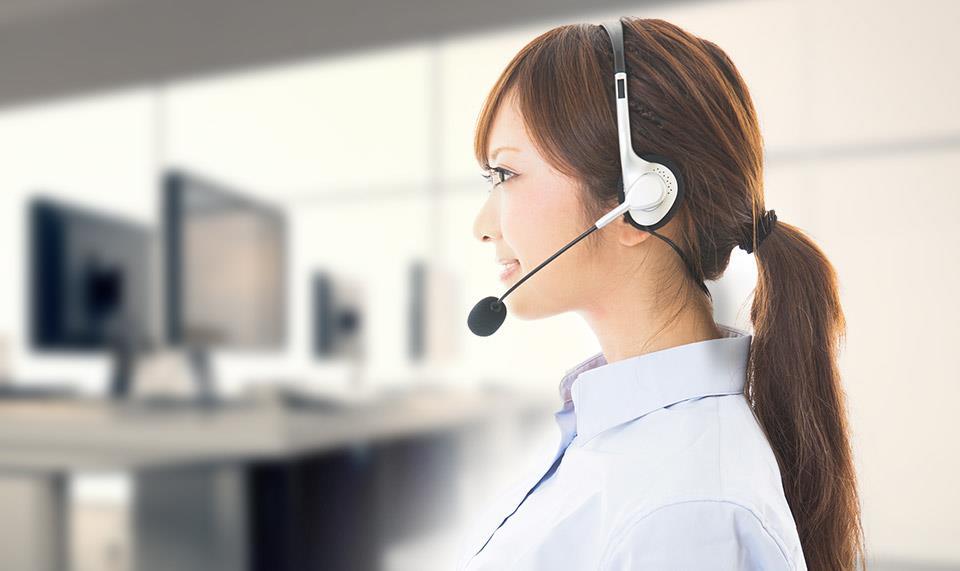 REPAIR SERVICE HOTLINE
Our well-trained hotline staff provide customers a professional one-stop service in a courteous, friendly, prompt and effective manner. When a customer calls for on-site service, service appointment can be completed shortly if the product has already registered in our system. That includes recording the symptom, customer instructions and assigning an appointment time. Customer can also make an online service appointment.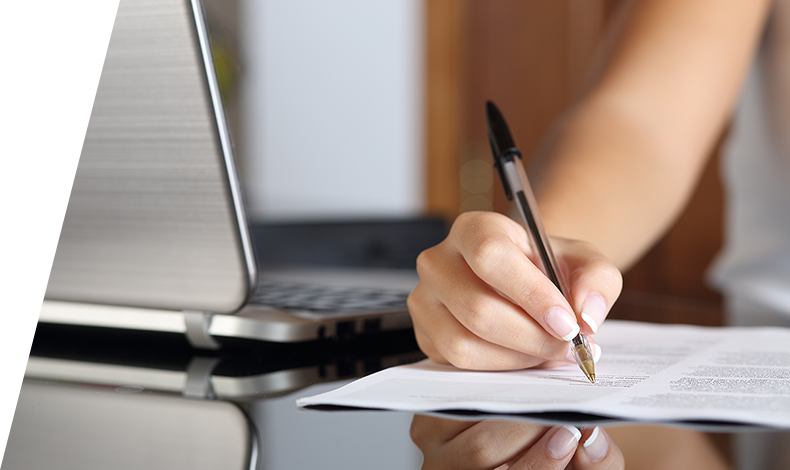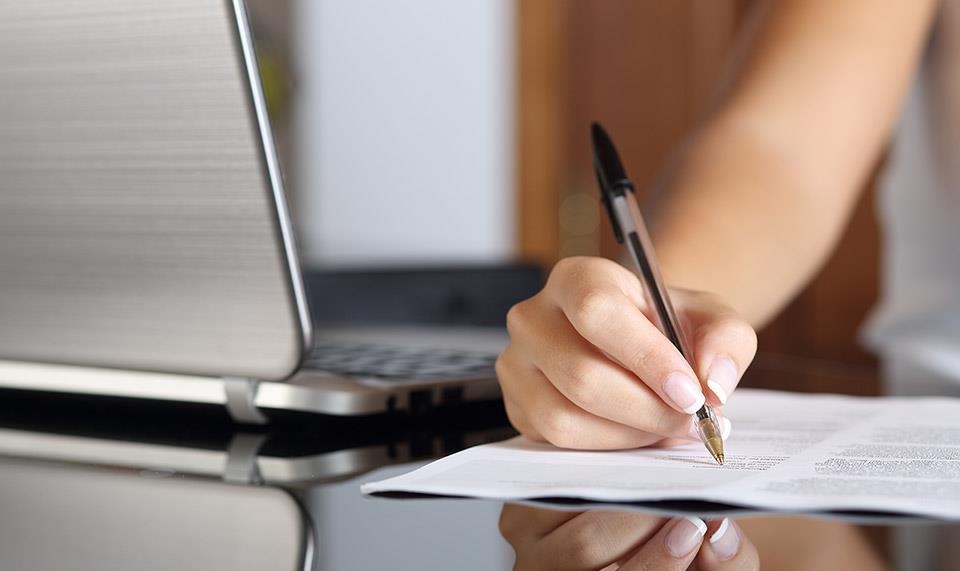 MAINTENANCE/ EXTENDED WARRANTY SCHEME
With the commitment of "Total Product Care", we offer various Maintenance/ Extended Warranty Schemes for customers at a reasonable annual charge.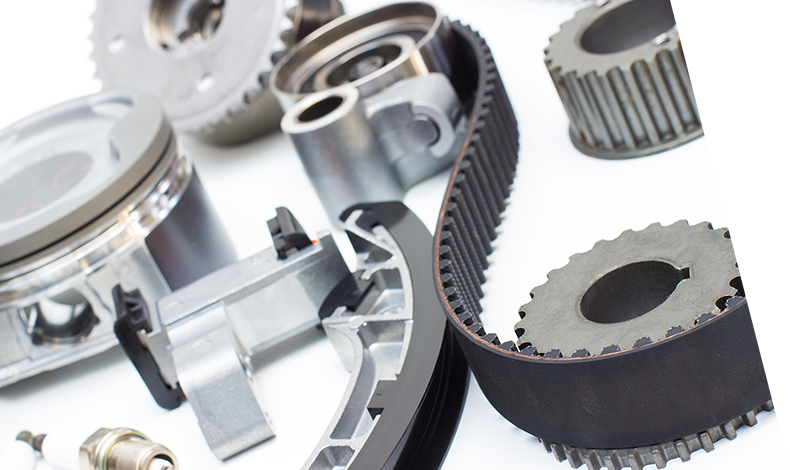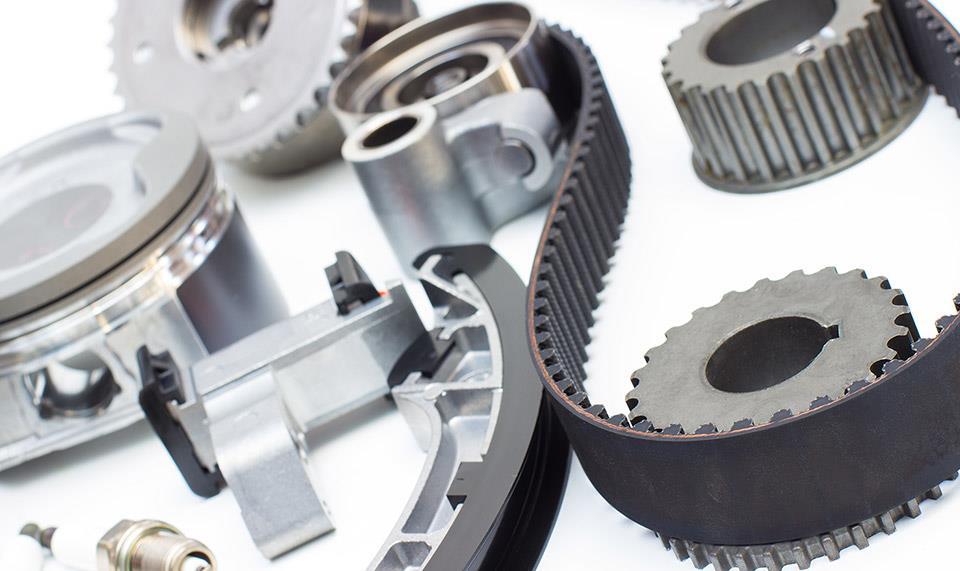 SPARE PARTS / CONSUMABLES/ ACCESSORIES SUPPLY
Shun Hing Electric Service Centre supplies the full range of spare parts and accessories for over 100 types of products being marketed by Shun Hing Group sales companies. 25,000 square feet spare parts warehouse in Kwai Chung headquarter contains over 400,000 consumables/ accessories under more than 30,000 categories. Customers can call Consumables/ Accessories Sales Hotline (2406 5666) for enquiry and order, and then pay and pick-up at Shun Hing Electric Service Centre's customer service centres or service stations. To enhance the convenience of customer experience, customers can also purchase the accessories/ consumables from eShop and then pick-up at Shun Hing Electric Service Centre's customer service centres/ service stations or service points of the logistics company. (Note: In order to ensure the safety of electrical products, service parts are only for sale on limited conditions. Customers are required to meet the qualification assessment and the recognition of the government's Electrical & Mechanical Services Department (EMSD).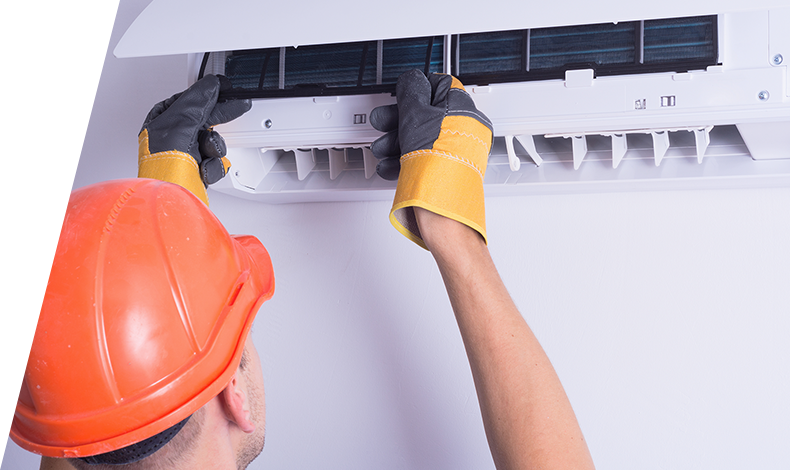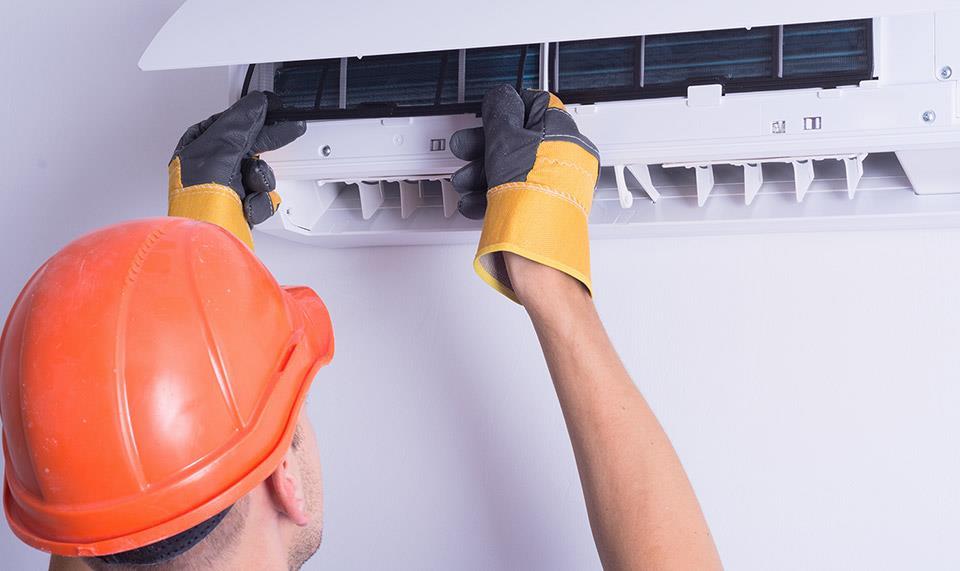 INSTALLATION PROJECT
Beside repair and maintenance services, installation projects are also undertaken by Shun Hing Electric Service Centre for: -
Window type/ Split type Air Conditioners
Window type/ Ceiling mount Thermo Ventilators
Washer
Private Branch Exchange (PBX) Telephone Systems
Satellite Master Antenna Television (SMATV)
Public Address (PA) Systems
Communal Aerial Broadcast Distribution (CABD) Systems
Closed-circuit Video Equipment (CCVE)/ Closed-circuit Television (CCTV) Systems
Doorphone Intercom Systems
Computer & Network Infrastructure Projects
Multi-media & Information System
Multi-media & Video Projection System
Electricity Supply System
Building Facilities
Tesla EV Charging Installation Service
Wireless Display System
LIST OF AIR CONDITIONING SPARE PARTS (AUTHORIZED) DEALERS
| | | | |
| --- | --- | --- | --- |
| TEM NO. | AIR CONDITIONING SPARE PARTS (APPROVED) DEALERS NAME | BUSINESS ADDRESS | CONTACT TEL. |
| 1 | FASTER AIR-CONDITION ENGINEERING COMPANY LIMITED | SHOP 1, G/F., MING YUET BUILDING, 7-15 YUET YUEN STREET, NORTH POINT, HK | 90945161 |
| 2 | LIGHTBEN LIMITED | 21/F., 8 NORTH POINT ROAD, NORTH POINT, HK | 28809986 |
| 3 | YUEN LIK ELECTRICAL & ENGINEERING LIMITED | STALL P3, G/F., ELECTRICAL ROAD MUNICIPAL SERVICES BUILDING, 229 ELECTRICAL ROAD, NORTH POINT, HK | 90168728 |
| 4 | CHALLENGE ENGINEERING COMPANY LIMITED | FLAT/RM 504D, BLK B, 5/F, SEA VIEW ESTATE, 4-6 WATSON ROAD, NORTH POINT, HK | 29794068 |
| 5 | LUNG FUNG CAMERA & AUDIO CO. | G/F., 77 STONE NULLAH LANE., WAN CHAI, HK | 61381638 |
| 6 | EVER-RICH ENGINEERING HOLDINGS LIMITED | FLAT/RM 6, 10/F., TREND CENTRE, 29-31 CHEUNG LEE STREET, CHAI WAN, HK | 90310268 |
| 7 | MAN CHUNG ELECTRICAL COMPANY | G/F., 10 WU NAM STREET, ABERDEEN, HK | 25526818 |
| 8 | MAN SUN AIR-CONDITION ENGINEERING COMPANY | FLAT B, 19/F SEAVIEW COURT, 24 - 26 ABERDEEN MAIN ROAD, ABERDEEN, HK | 67087888 |
| 9 | SANWA KEE AIR-CONDITIONER AND ELECTRICAL CO | G/F., SHOP NO. G, HING FU BUILDING, NO. 84-86 AP LEI CHAU MAIN STREET, AP LEI CHAU, HK | 25805987 |
| 10 | MICRODUST (H.K.) LIMITED | FLAT A 11/F, KWAI BO INDUSTRIAL BUILDING, 40 WONG CHUK HANG ROAD, HK | 28140788 |
| 11 | CHUN YEE AIR-CONDITIONING & ELECTRIC SERVICE CO | SHOP H, G/F., SUN SING CENTRE, 8 SUN SING STREET, SHAU KEI WAN, HK | 98310219 |
| 12 | CHUN SING ELECTRICAL COMPANY | G/F, 24 NGOI MAN STREET, SHAU KEI WAN, HK | 91212902 |
| 13 | LEE MAN AIR-CONDITIONER ENGINEERING COMPANY LIMITED | G/F., 104 SECOND STREET, SAI YING PUN, HK | 90592352 |
| 14 | Y&Y ENGINEERING CO. | SHOP NO. 5, 1/F., SAI YING PUN MARKET, 45 CENTRE STREET,  SAI YING PUN, HK | 91267202 |
| 15 | MIURA BUSSAN DEVELOPMENT CO., LIMITED | RM D, 20/F GOLDEN SUN CTR, 59-67 BONHAM STRAND WEST, SHEUNG WAN, HK | 91790046 |
| 16 | TAI PING AIR-CONDITIONER ENGINEERING COMPANY LIMITED | FLAT/RM A, G/F, 20 TAI PING SHAN STREET, SHEUNG WAN, HK | 90106180 |
| 17 | KING TAT ENGINEERING LIMITED | SHOP G/F, NO. 54 BONHAM ROAD, MID-LEVELS, HK | 93487282 |
| 18 | HONG WANG ELECTRICAL TRADING COMPANY | FACTORY UNIT A ON 6/F., JOINT VENTURE FACTORY BLDG., NO. 76 HUNG TO ROAD, KWUN TONG, KLN. | 90187771 |
| 19 | CFUGO ENGINEERING LIMITED | RM2308, 23/F., TREASURE CENTRE, 42 HUNG TO ROAD, KWUN TONG, KLN. | 61742010 |
| 20 | PATO ENGINEERING LIMITED | FLAT 12, 2/F., HOUSE OF CORONA, 50 HUNG TO ROAD, KWUN TONG, KLN. | 62271327 |
| 21 | LAP SHUN ELECTRIC COMPANY | G/F., SEAVIEW CTR SHOP 1, 139-141 HOI BUN ROAD, KWUN TONG, KLN. | 27630788 |
| 22 | GOLDEN ROC ENGINEERING (H.K.) LIMITED | FLAT/RM 12 13/F, KWONG SANG HONG CENTRE, 151-153 HOI BUN ROAD, KWUN TONG KLN. | 56081212 |
| 23 | CHIEFTECH ENQINEERING LIMIYED | RM1304, 13/F., KWONG SANG HONG CENTRE, 151-153 HOI BUN ROAD, KWUN TONG, KLN. | 91273367 |
| 24 | JIN FENG AIR-CONDITIONER EQUIPMENT LIMITED | FLAT/RM B, 5/F., PO YIP BLDG., 23 HING YIP STREET, KWUN TONG, KLN. | 91084896 |
| 25 | PARKFIELD ENQINEERING LTD | RM.C10, 4/F., WING HING IND. BLDG., 14 HING YIP STREET, KWUN TONG. KLN. | 94556512 |
| 26 | CHUN KING LIMITED | RMA1008, 10/F., UNION HING YIP FACTORY BUILDING, 20 HING YIP STREET, KWUN TONG, KLN. | 93274669 |
| 27 | AIRCOOL ENGINEERING (HK) LIMITED | RM 3, 2/F, TOWER A, MEI HING INDUSTRIAL BUILDING, 16-18 HING YIP STREET, KWUN TONG, KLN. | 93541545 |
| 28 | AUSINO INTERNATIONAL (H.K.) LIMITED | RM B, 13/F, KING YIP FACTORY BUILDING, 59 KING YIP STREET, KWUN TONG, KLN. | 91912138 |
| 29 | FIT AIR CONDITIONING & ENGINEERING COMPANY LIMITED | FLAT H, 8/F, HANG SENG FACTORY BUILDING, 185-187 WAI YIP STREET, KWUN TONG, KLN. | 60508214 |
| 30 | SMART STEED ENGINEERING LIMITED | UNIT 1201, VIET LUEN FTY BLDG., 126 WAI YIP STREET,  KWUN TONG. KLN. | 96599640 |
| 31 | GOTOP ENGINEERING (HK) LIMITED | FLAT/RM K, BLOCK 3, 4/F, KWUN TONG INDUSTRIAL CENTRE, 448-458 KWUN TONG, KLN. | 96265232 |
| 32 | LUEN FAT AIR CONDITION (HOLDING) TRADING & ENGINEERING CO., LTD. | BASEMENT, BLOCK 2, KWUN TONG IND. CTR., 460-470 KWUN TONG ROAD, KLN. | 23450280 |
| 33 | CONSTANT WIN AIR CONDITIONER & ENGINEERING COMPANY | RM9, 21/F., LEMMI CENTRE, 50 HOI YUEN ROAD, KWUN TONG, KLN. | 94006422 |
| 34 | HAPPY ELECTRICAL CO. | SHOP 4B, G/F, TSUI TSZ HOUSE, TSUI PING ESTATE, KWUN TONG, KLN. | 90192233 |
| 35 | PACIFIC INFRASTRUCTURE LIMITED | THE ADMINISTRATION BUILDING, NKIL NO. 6047 CHA KWO LING EAST, KWUN TONG, KLN. | 23792343 |
| 36 | SANG WAY ENGINEERING CO | FLAT D, 16/F, BLOCK 6, SCENEWAY GARDEN,  LAM TIN, KLN. | 93808295 |
| 37 | UNIVERSAL SERVICES CO.  | FLAT/RM 1601, SAU CHING HOUSE, SAU MAU PING ESTATE, KWUN TONG, KLN.  | 94561025 |
| 38 | MEI WAH ELECTRICAL COMPANY | SHOP G11,14,18&19, G/F.,  KA WAH ARCADE, YAU TONG CENTRE, KO CHIU ROAD, YAU TONG, KLN. | 62571638 |
| 39 | SANWA ELECTRICAL COMPANY  | ROOM 657, 6/F, BLK2, YIP ON FTY ESTATE, WANG HOI ROAD, KOWLOON BAY, KLN. | 61763678 |
| 40 | TONIC REFRIGERATION LIMITED | RM 339-340 BLOCK 2, YIP ON FACTORY ESTATE, WANG HOI ROAD KOWLOON BAY, KLN. | 27711168 |
| 41 | HO SING AIR_CONDITION (E&M) ENG. | RM 507, 5/F., KOWLOON BAY INDUSTRIAL CENTRE, 15 WANG HOI ROAD, KOWLOON BAY, KLN. | 94062363 |
| 42 | BUILDLAND ENGINEERING LIMITED | FLAT/RM 2, 4/F, KOWLOON BAY INDUSTRIAL CENTRE, 15 WANG HOI ROAD, KOWLOON BAY, KLN. | 23181923 |
| 43 | FOR LUNG AIR-CONDITION ENGINEERING LTD. | UNIT 6, 5/F., KOWLOON BAY INDUSTRIAL CENTRE, 15 WANG HOI ROAD, KOWLOON BAY, KLN. | 27952664 |
| 44 | WEI TAT AIR-ELECTRICAL DECORATION ENGINEERING LTD | FLAT/RM 21, 9/F., KOWLOON BAY INDUSTRIAL CENTRE, 15 WANG HOI ROAD, KOWLOON BAY, KLN. | 94976917 |
| 45 | SWEET HOME ELECTRICAL APPLIANCES CENTER | FLAT/RM 7-8, 12/F, SHUN FAT IND BLDG, 17 WANG HOI ROAD, KOWLOON BAY, KLN. | 62747196 |
| 46 | CITY FUTURE ENGINEERING COMPANY LIMITED | RM F1, 4/F, YEUNG YIU CHUNG (NO.8) INDUSTRIAL BUILDING, 20 WANG HOI ROAD, KOWLOON BAY, KLN. | 26504018 |
| 47 | LAP KEI ENGINEERING COMPANY LIMITED | RM 6, BLOCK B, 6/F, TONIC INDUSTRIAL CENTRE, 19 LAM HING STREET KOWLOON BAY, KLN. | 27988210 |
| 48 | WING'S GLORY AIR-CONDITIONING COMPANY LIMITED | RM 15, 5/F., HOPE SEA INDUSTRIAL CENTRE, 26 LAM HING STREET, KOWLOON BAY, KLN. | 29549402 |
| 49 | KKP CONSTRUCTION LIMITED | RM 02, 2/F., METRO CENTER 1, 32 LAM HING STREET, KOWLOON BAY, KLN. | 27954248 |
| 50 | TECHCOOL CONSULTING & ENGINEERING LTD. | RM1709-10, 17/F, PHASE I, METRO CENTRE, 32 LAM HING STREET, KOWLOON BAY, KLN. | 94962231 |
| 51 | HANG ON AIR-CINDITION & ELECTRICAL WORKS CO. | RM110, BLOCK A, 01/F, PROFICIENT INDUSTRIAL CENTRE, 2-6 WANG KUWN ROAD, KOWLOON BAY, KLN. | 94765196 |
| 52 | SKY ELECTRICAL (TRADING) COMPANY LTD. | UNIT 12-13, 4/F, KAI FUK IND, CTR., NO.1 WANG TUNG STREET, KOWLOON BAY, KLN. | 23303985 |
| 53 | WO HING DEVELOPMENT SERVICE LIMITED | FLAT/RM 2, 23/F, ENTERPRISE SQUARE TWO, NO.3 SHEUNG YUET ROAD, KOWLOON BAY, KLN. | 98208084 |
| 54 | SUNNY PRODUCTION HOUSE | RM 1411, WANG YAT HOUSE, LOK FU ESTATE, LOK FU, KLN. | 90478513 |
| 55 | HONG FAT ELECTRICAL CO | SHOP W-CY26,  CHUK YUEN MARKET, CHUK YUEN PLAZA (SHOPPING) CENTRE, CHUK YUEN SOUTH ESTATE, WONG TAI SIN, KLN. | 66724019 |
| 56 | SUNRISE | RM 2616, TUNG YUEN HOUSE, CHUK YUEN NORTH ESTATE, WONG TAI SIN, KLN. | 61581801 |
| 57 | NEW CAPITAL ENGINEERING CO. | G/F, No. 60, MING FUNG STREET, FUNG WONG VILLAGE, WONG TAI SIN, KLN. | 67023733 |
| 58 | SIN FUNG ENGINEERING COMPANY LIMITED | RM605, 6/F, WELL TECH CENTRE, 9 PAT TAT STREET, SAN PO KONG, KLN. | 27504218 |
| 59 | TUNG SHING AIR-CONDITION ENGINEERING COMPANY LIMITED | SHOP B, G/F., 94 SHUN LING STREET, SAN PO KONG, KLN. | 92820293 |
| 60 | NEW CHOI SING ENGINEERING CO LIMITED | SHOP 4C, G/F WING SHING INDUSTRIAL BUILDING, 26 NG FONG STREET, SAN PO KONG, KLN. | 92198810 |
| 61 | SINTRONIC MACHINERY EQUIPMENT LIMITED | FLAT 2126, WANG FAI INDUCTRIAL BUILDING, 29 LUK HOP STREET, SAN PO KONG, KLN. | 94672310 |
| 62 | LK ENGINEERING | ROOM 14, 4/F., WING SUM 2ND INDUSTRIAL BUILDING, 12 SAM CHUK STREET, SAN PO KONG, KLN.  | 95114766 |
| 63 | TUNG KWONG ENGINEERING COMPANY | RM B, 5/F., SUCCESS INDUSTRIAL BUILDING, 17 SHEUNG HEI STREET, SAN PO KONG, KLN. | 90108344 |
| 64 | LAP TUCK AIR CONDITIONING REFRIGERATION ENGINEERING CO., LIMITED | UNIT 17, 11/F, NEW TECH PLAZA, 34 TAI YAU STREET, SAN PO KONG, KLN. | 96123766 |
| 65 | SHUN ON AIR-CONDITIONER ENG. CO. LIMITED | RM 01, 7/F, LAURELS INDUSTRIAL CENTRE, 32 TAI YAU STREET, SAN PO KONG, KLN. | 64400056 |
| 66 | LONG TIME ELECTRICAL CO. LTD. | FLAT 5, 18/F., CANNY INDUSTRIAL BUILDING, 33 TAI YAU STREET, SAN PO KONG, KLN. | 26902871 |
| 67 | LUEN KWONG ELECTRICAL CO. | G/F., 10 NGA TSIN LONG ROAD, KOWLOON CITY, KLN. | 90450189 |
| 68 | CHI FUNG ELECTRIC & DECORATION CO. | G/F, FUK HAU MANSION, NO. 72 FUK LO TSUN ROAD, KOWLOON CITY, KLN. | 92339981 |
| 69 | THE ONE EQUIPMENT LIMITED | FLAT/RM C, 10/F, SUN FAI COMMERCIAL CENTRE, 576 RECLAMATION STREET, MONGKOK, KLN. | 93004646 |
| 70 | WELLDONE ENGINEERING COMPANY | RM B, 11/F.,  SUN FAI COMMERCIAL CENTRE, 576 RECLAMATION STREET, MONGKOK, KLN. | 97897369 |
| 71 | SOUTH EMPEROR DEVELOPMENT COMPANY LIMITED | G/F., 602 RECLAMATION STREET, MONG KOK, KLN. | 34269051 |
| 72 | ALLIANCE ASCENT SYSTEM LIMITED | G/F., 602 RECLAMATION STREET, MONGKOK, KLN. | 34269051 |
| 73 | CONCORD AIR-CONDITIONING & ENGINEERING CO | G/F., 27 MEI ON STREET, TAI KOK TSUI, KLN. | 90964018 |
| 74 | SIX GEARS ENGINEERING COMPANY | FLAT/RM K, 1/F, TAI KWOK TSUI BUILDING, 63 OAK STREET, KLN. | 63006410 |
| 75 | CS AIR CONDITIONING ENGINEERING COMPANY LIMITED | RM A, 14/F., NATHAN COMMERCIAL BUILDING, 430-436 NATHAN ROAD, KLN. | 61710823 |
| 76 | TRUSTY ONE ENGINEERING CO., LIMITED | 7/F, PEARL ORIENTAL TOWER, 225 NATHAN RD. KLN.  | 98539885 |
| 77 | WAI CHEONG AIR CONDITION & ELECTRICAL WATER DECORATION ENGINEERING CO. LIMITED | G/F., GOLDEN CLOUD COURT, 10 WAI CHING STREET, JORDAN, KLN. | 92239430 |
| 78 | LUEN FAT ELECTRICAL DEVICES COMPANY LIMITED | G/F, JOYCE FOOK MANSION, 468 SHANGHAI STREET, KLN. | 23047813 |
| 79 | MAN LEE E&M ENQINEERING CO., LTD. | 7/F.,  FOO HOO CENTRE, 3 AUSTIN AVENUE, TSIM SHA TSUI, KLN. | 23681791 |
| 80 | WING HING AIR-CONDITIONING ENG. LIMITED | RM A1, 11/F., FUNG YU INDUSTRIAL BUILDING, NO. 41 NGAN HON STREET, TO KWA WAN, KLN. | 29765272 |
| 81 | TURBO ENGINEERING CO | RM 603, BLOCK C, ON LOK FACTORY BUILDING, 95 - 97 SHEUNG HEUNG ROAD, TO KWA WAN, KLN. | 91798231 |
| 82 | LING CHUN AIR-COND COMPANY | RM 47, 2/F., SHUN LUEN FACTORY BUILDING, 86 TO KWA WAN ROAD, KLN. | 60177015 |
| 83 | HENCHMAN ELECTRICAL ENGINEERING COMPANY LIMITED | RM K15, 2/F., KAISER ESTATE PHASE II, 47 - 53 MAN YUE STREET, HUNG HOM, KLN. | 91715188 |
| 84 | DAVID AIR CONDITION COMPANY LIMITED | SHOP 2, G/F, FOOK WAN MANSION, 25 CHUN TIN STREET, HUNG HOM, KLN.  | 92700730 |
| 85 | STAR CONCEPT ENGINEERING LIMITED | FLAT/RM 9, 4/F, HENG NGAI JEWELRY CENTRE, 4 HOK YUEN YUEN STREET EAST, HUNG HOM, KLN. | 23191311 |
| 86 | NEWSKYPLUMBING & ELECTRICAL ENGINEERING COMPANY LIMITED | NO. 3A G/F BOU LEE BLDG., 145-163, BULKELEY STREET, HUNGHOM, KLN. | 66553770 |
| 87 | KA PO ELECTRIC ENGINEERING LIMITED | SHOP 28, 1/B SITE 12, WHAMPOA GARDEN, HUNGHOM, KLN. | 91339186 |
| 88 | DRAGON DESIGN & INTERIOR DECORATION CO. | G/F, SHOP B, HOSAR BLDG, 104-106 TAI PO ROAD, SHAM SHUI PO, KLN. | 91793289 |
| 89 | KONG LUEN AIR-CONDITION ENGINEERING CO | G/F SHOP NO 6, 49 WONG CHUK STREET, KLN. | 90924225 |
| 90 | WAI MING ELECTRIC CO., LTD | FLAT/RM 7A, G/F, YING LUN BUILDING, 7 CASTLE PEAK ROAD, SHAM SHUI PO, KLN. | 92008802 |
| 91 | WING FOO ELECTRIC CO | FLAT/RM 53A G/F, MANOR CTR, 218 FUK WING STREET, SHAM SHUI PO, KLN. | 93179890 |
| 92 | FUNG YEUNG AIRCONDITION ENGINEERING CO | SHOP A6 G/F, FOOK WAN MANSION, 79 FUK WA STREET, SHAM SHUI PO, KLN. | 97828128 |
| 93 | WING KOO ENGINEERING CO | SHOP 37, G/F, BLOCK A, HONG FAI BUILDING, 523B SHUN NING ROAD, SHAM SHUI PO, KLN. | 92056799 |
| 94 | CHONG KIN AIR0CONDITION TRADING ENGINEERING COMPANY LIMITED | RM 04, 2/F, YUEN SHING INDUSTRIAL BUILDING, 1033 YEE KUK WEST STREET, LAI CHI KOK, KLN. | 91449683 |
| 95 | CHONG KIN AIR-CONDITION ENGINEERING (HONG KONG) COMPANY LIMITED | RM 04, 2/F, YUEN SHING INDUSTRIAL BUILDING, 1033 YEE KUK WEST STREET, LAI CHI KOK, KLN. | 96026183 |
| 96 | WU'S HEATING & AIR-CONDITIONING ENGINEERING CO., LTD. | FLAT/RM C, 20/F CENTRE 600, 82 KING LAM STREET, LAI CHI KOK, KLN. | 27445928 |
| 97 | HOMECARE SPECIALTY LIMITED | FLAT C, 11/F., CHEUNG KONG FACTORY BUILDING, 6 CHEUNG YEE STREET, LAI CHI KOK, KLN. | 96321278 |
| 98 | TRUSTSAFE AIR CONDITIONING ENGINEERING CO. | FLAT 9, 13/F, BLOCK D, HANG CHEONG FACTORY BUILDING, NO.1 WING MING STREET, LAI CHI KOK, KLN. | 62860706 |
| 99 | SUPER ELECTRICAL & ENGINEERING CO., LTD. | UNIT 3, G/F., SIU WAI INDUSTRIAL CENTRE, 33 WING HONG STREET, LAI CHI KOK, KLN. | 27443944 |
| 100 | TAK CHEONG AIR-CON EQUIPMENT SUPPLY CO., LTD. | G/F, NO.891, CHEUNG SHA WAN ROAD, KLN. | 23100011 |
| 101 | CASTER TRADING ENGINEERING COMPANY LIMITED | FLAT C, 2nd FLOOR, HUNG CHEONG FACTORY BUILDING, 3 KWONG CHEUNG STREET, CHEUNG SHA WAN, KLN. | 27456268 |
| 102 | MERITON EAST (HONG KOBG) LTD | RM A, 6/F., GRANDION PLAZA, 932 CHEUNG SHA WAN ROAD, CHEUNG SHA WAN, KLN. | 92349134 |
| 103 | HANG SHUN AIR CONDITION & WATER ELECTRICITY ENGINEERING | RM B3, G/F, POR MEE FACTORY BUILDING, 500 CASTLE PEAK ROAD, SHAM SHUI PO, KLN. | 67325999 |
| 104 | HONG KONG AIR-CONDITIONING PARTS CENTRE | UNIT B, 1/F, HANG FAT IND'L BLDG. 550-556 CASTLE PEAK ROAD, CHEUNG SHA WAN, KLN. | 28851968 |
| 105 | CHIU YUEN SHING ENGINEERING LTD. | FLAT12, 4/F., SIU WAI INDUSTRIAL CENTRE, 29-33 WING HOI STREET, CHEUNG SHA WAN, KLN | 90636551 |
| 106 | WANG KIN LOY ENG. CO. LIMITED | UNIT 04, 16/F, GLOBAL GATEWAY TOWER, 63 WING HONG STREET, CHEUNG SHA WAN, KLN | 92572310 |
| 107 | LAPTON ELECTRIC & MACHINERY LIMITED | FLAT/RM B, 2/F, GREAT WALL FACTORY BUILDING, 11 CHEUNG SHUN STREET, CHEUNG SHA WAN, KLN | 90358689 |
| 108 | TUNG SHUN HONG ENGINEERING & TRADING LTD. | FLAT 3, 10/F, COMWEB PLAZA, 12 CHEUNG YUE STREET, CHEUNG SHA WAN, KLN. | 26251276 |
| 109 | KIT WING ENGINEERING COMPANY | 71G, MOUNT STERLING MALL, MEI FOO SUN CHUEN, KLN. | 27446963 |
| 110 | PACIFIC KINGDOM INTERNATIONAL LIMITED | FLAT/RM B, 23/F, KOON WO INDUSTRIAL BLDG, 63-75 TA CHUEN PING STREET, KWAI CHUNG | 29593478 |
| 111 | LEE LUEN AIR-CONDITION AND VISUAL INFORMATION SYSTEM ENGINEERING LIMITED | FLAT/RM E, BLOCK 2, 30/F., VIGOR INDUSTRIAL BUILDING, NOS. 49 - 53 TA CHUEN PING STREET, KWAI CHUNG | 63337626 |
| 112 | BRISKY LTD. | RM 1415, WELL FUNG INDUSTRIAL CENTRE, 68 TA CHUEN PING STREET, KWAI CHUNG, N.T. | 25113161 |
| 113 | PROSPEROUS ENGINEERING LIMITED | FLAT B, 13/F., KINGSWAY INDUSTRIAL BUILDING PHASE I, 167 -175 WO YI HOP ROAD, KWAI CHUNG, | 24803680 |
| 114 | FINE WIN DEVELOPMENT & ENGINEERING LIMITED | FLAT 1911, BLOCK A, REGENT CENTRE, 63 WO YI HOP ROAD, KWAI CHUNG | 92676659 |
| 115 | HOI YEE ELECTRICAL CO. | RM D, 18/F., YIP SHING INDUSTRIAL CENTRE, 19 - 21 YIP SHING STREET, KWAI CHUNG, N.T. | 94444511 |
| 116 | EASTMAN ENGRG (HK) CO. LIMITED | FLAT/RM 7, 19/F, SOUTH CHINA INDUSTRIAL BLDG, NO.1 CHUN PIN STREET, KWAI CHUNG | 23622500 |
| 117 | LUEN WAN AIRCONDITION COMPANY | RM A3, 2/F, TAI TAK INDUSTRIAL BUILDING, 2-12 KWAI FAT ROAD, KWAI CHUNG | 90193312 |
| 118 | CHI TAT ELECTRICAL DSC | SHOP 1A - 2A,  G/F, KWAI YING BUILDING, 1-5 SHEK MAN PATH, KWAI CHUNG | 31738699 |
| 119 | CHUENKEI AIR-CONDITIONER 7 ENGINEERING CO. LIMITED | FLAT F, 13/F, BLOCK 2, KINGSWIN INDUSTRIAL BUILDING, 32-40 LEI MUK ROAD, KWAI CHUNG, NT | 63351929 |
| 120 | EVERCHANCE LIMITED | FLAT/RM 16-17, G/F, CHEONG WAI MANSION, 39A KWONG FAI CIRCUIT, KWAI CHUNG | 90179240 |
| 121 | WORLD TRADE ELECTRICAL CO | FLAT/RM 1049, 10/F., CHUN SHING FACTORY BUILDING, 89 KWAI FUK ROAD, KWAI CHUNG | 94888932 |
| 122 | YEE FU AIR-CONDITION ENGINEERING CO., LIMITED | FLAT/RM 2219, CHUN SHING IND BLDG., 85-89 KWAI FUK ROAD, KWAI CHUNG | 96576388 |
| 123 | HANG TUNG ENGINEERING CO., LTD. | UNIT 1847, CHUN SHING FACTORY BUILDING, 89 KWAI FUK ROAD, KWAI CHUNG | 93469115 |
| 124 | SUPREME AIR-CONDITIONER & ENGINEERING COMPANY LIMITED | FLAT 1808, 18/F., CHUN SHING FACTORY ESTATE, 85-89 KWAI FUK ROAD, KWAI CHUNG | 93293246 |
| 125 | YAU LEE AIR-CONDITIONING ENGINEERING LIMITED | FLAT/RM 1717-21 17/F, CHUN SHING FTY ESTATE, 85-89 KWAI FUK ROAD, TSUEN WAN, NT | 90329097 |
| 126 | GOOD VIEW ELECTRICAL(HK) CO., LTD. | UNIT B, 23/F, BLOCK 1, VIGOR INDUSTRIAL BLDG., 49-53 TA CHUEN PING STREET, KWAI CHUNG | 35824151 |
| 127 | CHEERS MK ENGINEERING LIMITED | RM 8, 20/F., WAH FAT INDL BLDG., 10-14 KUNG YIP STREET, KWAI CHUNG | 90248230 |
| 128 | FUNG TAT ELECTRICAL ENGINEERING CO., LTD | FLAT/RM C, BLOCK 1, 23/F., GOLDFIELD INDUSTRIAL BUILDING, 144-150 TAI LIN PAI ROAD, KWAI CHUNG, N.T. | 97554490 |
| 129 | HUNG KIT (ASIA) ENGINEERING CO., LIMITED | UNIT K, 18/F, GOLD KING INDUSTRIAL BUILDING, 35 - 41 TAI LIN PAI ROAD, KWAI CHUNG | 69051909 |
| 130 | SURPLUS ENGINEERING CO. | RM T1, G/F., GOLDEN DRAGON INDUSTRIAL CENTRE BLOCK 2, 162 - 170 TAI LIN PAI ROAD, KWAI CHUNG  | 95466537 |
| 131 | MORNING BRIGHT ENGINEERING CO., LIMITED | UNIT K, 18/F, GOLD KING INDUSTRIAL BUILDING, 35 - 41 TAI LIN PAI ROAD, KWAI CHUNG, N.T. | 35830961 |
| 132 | YIP FUNG AIR-CONDITIONED & ELECTRICAL ENG. CO | RM A2, 2/F., YIP FUNG INDUSTRIAL BUILDING, 28-36 KWAI FUNG CRESCENT, KWAI CHUNG  | 63765626 |
| 133 | CHEONG YUEN ELECTRICAL CO., LTD. | FLAT E & F, 9/F., BLK A, MARVEL IND. BLDG., 25-31 KWAI FUNG CRESCENT, KWAI CHUNG | 24284818 |
| 134 | TIN HO ENGINEERING CO | RM A, 5/F., SANG CHEONG INDUSTRY BUILDING, 11 - 13 KA HING ROAD, KWAI CHUNG, N.T. | 97923782 |
| 135 | WALT DESIGN & CONTRACTING LIMITED | WORKSHOP D7, 13/F BLOCK D, TSING YI IND CENTRE PHASE 2, NO.1-33 CHEUNG TAT ROAD, TSING YI N.T. | 96011379 |
| 136 | WAI SHUN ENGINEERING CO | 1/F, 13 TAI WONG HA VILL, TSING YI, NT | 91035596 |
| 137 | NEW MEIDIK FAMILY ELECTRICAL CENTRE | FLAT/RM 1, G/F, YAN CHAI STREET, TSUEN WAN, N.T. | 92000910 |
| 138 | PROSPERITY AIR-COND. EQUIPMENT COMPANY LIMITED | UNIT 9, 5/F., WING HING INDUSTRIAL BUILDING, 83-93 CHAI WAN KOK STREET, TSUEN WAN, N.T. | 23686366 |
| 139 | WELLEAD AIRCONDITIONING COMPANY | RM 19, 7/F, THRIVING IND CENTRE, 26-38 SHA TSUI ROAD, TSUEN WAN | 94121752 |
| 140 | WO KEE SHIU MING AIR CONDITIONING WORKS | SHOP 68 G/F, FORTUNE COMM BLDG, 362 SHA TSUI ROAD, TSUEN WAN, NT | 94538526 |
| 141 | LIKFAT AIR-CONDITIONER & ENGINEERING COMPANY LIMITED | ROOM E1, 23/F, PHASE 2, SUPERLUCK INDUSTRIAL CENTRE, 57 SHA TSUI ROAD, TSUEN WAN | 92389119 |
| 142 | POWER ONE | FLAT 18, 11/F,  THRIVING IND. CENTRE, 26-38 SHA TSUI ROAD, TSUEN WAN. N.T. | 3622 1845 |
| 143 | EAST BORN ELECTRIC COMPANY LIMITED | FLAT/RM E, 5/F., HOUSTON IND BLDG., 32-40 WANG LUNG STREET, TSUEN WAN | 97161988 |
| 144 | SHUN CHEONG ELECTRIC AND AIR-CONDITION ENGINEERING LIMITED | RM E, 12/F., HOUSTON INDUSTRIAL BUILDING, 32-40 WANG LUNG STREET, TSUEN WAN, N.T. | 92523477 |
| 145 | KA POK ENGINEERING COMPANY | FLAT J, 16/F, HOUSTON IND BUILDING,  32-40 WANG LUNG STREET, TSUEN WAN, N.T. | 96048683 |
| 146 | CHUN YIP WATER AND ELECTRICAL WORKS | G/F., 15B SZE PEI SQUARE, TSUEN WAN | 93409550 |
| 147 | GRANDFUL ENGINEERING LIMITED | SHOP 72 UG/F, BLOCK 1, TSUEN WAN GARDEN, TSUEN WAN | 60443728 |
| 148 | HUNG TAAT AIR-ELECTRICAT & PLUMBING CO. | STAIRCASE, B/F., WING KWAI FACTORY BUILDING, 2-8 WANG WO TSAI STREET, TSUEN WAN, N.T. | 98329909 |
| 149 | HING FAT AIR-CONDITION | RM C, 2/F, WAH LIK INDUSTRIAL CENTRE, 459-469 CASTLE PEAK ROAD, TSUEN WAN, N.T. | 65983368 |
| 150 | NEW E-WALL PRODUCTION LIMITED | RM 2101D, 21/F, NAN FUNG CENTRE, 264-298 CASTLE PEAK ROAD, TSUEN WAN, N.T. | 92007273 |
| 151 | INTERNATIONAL BUMP PUMP ENGINEERING CO LTD. | 11/F, UNIT A15-A16, A19, BLOCK A, HI-TECH INDUSTRIAL CENTRE, 5-21, PAK TIN PAR STREET, TSUEN WAN | 24995276 |
| 152 | MASTER ENGINEERING COMPANY | FLAT B 30/F BLOCK 1, TSUEN WAN PLAZA, T.W. N.T. | 97350395 |
| 153 | BILLION WEALTH ENGINEERING LIMITED | SHOP B, G/F., ON TING MANSION,  55 CHIK FU STREET, TAI WAI, N.T. | 93541545 |
| 154 | TOMMY ELECTRIC COMPANY | NO.37, SUN CHUI COMMERCIAL CENTRE, SUN CHUI ESTATE, SHATIN | 26995567 |
| 155 | FOOK SING AIR CONDITION CLEANING CO. | RMB, 7/F.,  ON HO INDUSTRIAL BUILDING, 17 - 19 SHING WAN ROAD, TAI WAI, SHANTIN, N.T. | 62194114 |
| 156 | ONION ENGINEERING COMPANY | FLAT A3 LG/F, VALIANT IND CTR, 2-12 AU PUI WAN STREET, FO TAN SHA TIN, NT | 61114691 |
| 157 | KING HORIZON ENGINEERING LTD. | WORKSHOP M, 4/F., VALIANT IND CTR, 2-12 AU PUI WAN STREET, FO TAN SHA TIN, NT | 93207504 |
| 158 | YAT CHUN ENGINEERING COMPANY | FLAT/RM A, 7/F, HARIBEST INDUSTRIAL BUILDING, 45-47 AU PUI WAN STREET, FO TAN, SHATIN, N.T. | 93454876 |
| 159 | CREATIVE TECHNOLOGY ENGINEERING LTD. | RM 7, 12/F, YALE IND. CENTRE, 61-63 AU PUI WAN STREET, FOTAN, SHATIN | 26900491 |
| 160 | TUNG HING AIR-CONDITION & ENGINEERING COMPANY LIMITED | RM B28 , 6/F WAH LOK INDUSTRIAL CENTRE PHASE 1, 37-41 SHAN MEI STREET, FOTAN SHATIN, NT. | 93877991 |
| 161 | GLORY ELECTRICAL APPLIANCES AND SANITATION CENTRE | FLAT/RM 96-98, G/F, FORTUNE CITY ONE PLUS CITY ONE SHATIN, NT | 93848781 |
| 162 | PERFECT SERVICE | FLAT/RM 18 G/F, CHUEN FAI CTR, KONG PUI STREET, SHATIN, N.T. | 97617648 |
| 163 | GOOD SYSTEM AIR-CONDITIONING & ENGINEERING LIMITED | SHOP NO.G05, G/F, MOSTOWN, MA ON SHAN, STTL392, NT | 61567352 |
| 164 | HOME APPLIANCE SERVICE CENTRE | FLAT/RM 603, 6/F TOPSAIL PLAZA, 11 ON SUM STREET, SHEK MUN SHATIN, NT | 90355578 |
| 165 | TAK SHING ELETRIC ENG. LTD | RM L, 8/F, PHASE 2, KING SHUI PLAZA, 1 ON KWAN STREET, SHEK MUN, SHATIN, N.T. | 96714582 |
| 166 | YUEN HING APPLIANCES LIMITED | UNIT 401, 4/F., BLOCK 4, TAI PING INDUSTRIAL CENTRE, 51A TING KOK ROAD, TAI PO, | 91897620 |
| 167 | SING KAU ENGINEERING LTD | G/F., SAN TAU KOK, 113 TING KOK ROAD, TAI PO, N.T. | 90191234 |
| 168 | KAM NGAI AIR-COND ELECTRICAL CO. | RM23 BLOCK B  G/F GREENERY PLAZA, NO.3 CHUI YI STREET, TAI PO | 93808810 |
| 169 | KAM LAN ELECTRICAL COMPANY LTD. | NO.44B, WUN YIU SHA PO TSAI VILLAGE, TAI PO, N.T. | 94125574 |
| 170 | SUN WUI ELECTRICAL APPLIANCES COMPANY LIMITED | RM 02, 3/F., LAI SUN YUEN LONG CENTRE , 27 WANG YIP STREET EAST,  YUEN LONG | 91041687 |
| 171 | HON KEUNG REFRIGERATIVE WORK | SHOP I & J, G/F., HO CHOI BUILDING, 44 ON HING STREET, YUEN LONG, N.T. | 98852868 |
| 172 | SUN PING KEE ELECTRICAL ENG | G/F., 172 MA TIN TSUEN, KUNG UM ROAD, YUEN LONG | 97179038 |
| 173 | SHUN HING AIR-CONDITION ENGINEERING | SHOP 48, G/F, HO CHOI BUILDING, ON HING STREET, YUEN LONG | 24739028 |
| 174 | FU MING WATER ELECTRIC & AIR-CONDITION ENG | RM2, G/F., YUEN TUNG BUILDING, 18 CHEONG SHING PATH, YUEN LONG | 94166745 |
| 175 | LEE SHING AIR-CONDITIION CO. | 2/F., 222 TIN LIU TSUEN, YUEN LONG, N.T. | 98378997 |
| 176 | WING TAT AIR CONDITION ENGINEERING CO. | RM 206, 2/F, FU WAH INDUSTRIAL BUILDING, 17 HI YIP STREET, YUEN LONG | 93841630 |
| 177 | SUN FAI ELECTRIC COMPANY | RM5, 1/F, MAN FAI INDUSTRIAL BUILDING, 19 HONG YIP STREET, YUEN LONG | 94831852 |
| 178 | WANG TAI ENGINEERING COMPANY | BLK B, 10/F., LOK FU BUILDING, FUK TIN PATH, YUEN LONG, N.T. | 91899404 |
| 179 | WANG SHUN ENGINEERING COMPANY | BLK B, 10/F., LOK FU BUILDING, FUK TIN PATH, YUEN LONG, N.T. | 91899404 |
| 180 | KEUNG KEE AIR CONDITION | FLAT/RM C 2/F HOME SWEET HOME, TONG YAN SUN TSUEN, 10 PING HONG LANE, YUEN LONG, NT | 94201962 |
| 181 | ALLBLUE HK LIMITED | FLAT 40A. 2/F, TAI WO TSUEN, KAM TIN, YUEN LONG, N.T. | 91231065 |
| 182 | WAI FUNG ELECTRICAL COMPANY | SHOP A41, G/F FLORA PLAZA, 88 PAK WO ROAD, FANLING NT | 92062783 |
| 183 | SHUN LEE ELECTRICAL AIR-CONDITIONER ENGINEERING COMPANY | SHOP B, G/F., 53 WO TAI STREET, FANLING, N.T. | 54056102 |
| 184 | LEE FUNG ENGINEERING COMPANY | G/F., 2 SAN SHING AVE, SHEK WU HUI, SHEUNG SHUI, N.T. | 65383815 |
| 185 | WAI CHEUNG AIR CONDITIONING & ELECTRICAL COMPANY | No. 6, LANE 3, MUNKAU VILLAGE, SHEUNG SHUI WAI, N.T. | 62205436 |
| 186 | TUNG FAT AIR CONDITIONER & ENGINEERING COMPANY LIMITED | FLAT/RM 1, BLOCK A, 10/F., TUEN MUN INDUSTRIAL CENTRE, 2 SAN PING CIRCUIT, TUEN MUN | 31880271 |
| 187 | SHINE TRILLIONS ENTERPRISE LTD. | FLAT/RM B2, BLOCK B, 1/F., TUEN MUN INDUSTRIAL CENTRE, 2 SAN PING CIRCUIT, TUEN MUN | 60991016 |
| 188 | SUN NGAI AIR-CONDITION & ENGINEERING CO. | 2/F., HOUSE 132, VILLA PINADA HOUSE, 88 HONG PO ROAD, TUEN MUN, N.T. | 93657990 |
| 189 | KIN SANG ELECTRICAL CO. | RM B, 31/F., BLOCK 4, RICHLAND GARDEN, 138 WU CHUI ROAD, TUEN MUN | 92693489 |
| 190 | WUI TAT AIR-CONDITIONING ENGINEERING LIMITED | UNIT 9, 2/F., BLOCK B, TAK LEE INDUSTRIAL CENTER, NO 8 TSING YEUNG CIRCUIT, TUEN MUN | 92326351 |
| 191 | PO SHING REFRIGERATION | 206A, TSZ TIN TSUEN, TUEN MUN | 60804945 |
| 192 | SHUN FAT AIR-CONDITIONING ENGINEERING CO | FLAT 7, 6/F., KIN FAT INDUSTRIAL CENTRE, 13 KIN FAT STREET, TUEN MUN | 90370014 |
| 193 | CHUEN SING CONSTRUCTION LIMITED | ROOM 10G, ROYTERY INDUSTRY BUILDING, 15 KIN FAT STREET, TUEN MUN, HK | 69317117 |
| 194 | GEMINI INDUSTRY & CONSTRUCTION LIMITED | RM 1511, UNIT 1, 15/F., WAH WAN INDUSTRIAL BUILDING, 2 KIN FAT LANE, TUEN MUN, N.T. | 52652526 |
| 195 | HINGWO ENGINEERING CO., LTD | SHOP A8, G/F., WINFIELD INDUSTRIAL BUILDING, 3 KIN KWAN STREET, TUEN MUN, N.T.  | 64660019 |
| 196 | SHUN LEE AIR CONDITIONING & REFRIGERATING ENGINEERING LIMITED | SHOP 13 - 14, G/F., BAMBOO COURT, NO. 12  TAT YAN SQUARE, TUEN MUN | 92567161 |
| 197 | WING JET AIR-CONDITION ENG. CO. | UNIT 12, 8/F, GOOD HARVEST IND. BLDG., 9 TSUN WEN ROAD, TUEN MUN, N.T. | 67000020 |
| 198 | POWER STAR ENGINEERING LIMITED | RM D, BLOCK 5, 7/F., SHERWOOD COURT, KINGSWOOD VILLAS, TIN SHUI WAI,  | 91373445 |
| 199 | KAM LOK AIR-CONDITION ENGINEERING CO | RM2605, CHAK YU HOUSE, TIN CHAK ESTATE, TIN SHUI WAI, N.T. | 51199148 |
| 200 | HANG FAT AIR CONDITIONING ENGINEERING LIMITED | ROOM 3907, LONG FU HOUSE, TIN FU COURT, TIN SHUI WAI, NT | 92509381 |
| 201 | PROFESSIONAL (H.K.) ENGINEERING LIMITED | RM S6C, G/F., BAUHINIA GARDEN COMMERCIAL CENTRE, 11 TONG CHUN STREET, TSEUNG KWAN O, N.T. | 94770221 |
| 202 | WAN INTEREST ROW CO | RM M, 20/F., BLOCK 1, FU NING GARDEN, TSEUNG KWAN O, N.T. | 91003341 |
| 203 | WAI HING ELECTRICAL ENG. CO | SHOP M35, METRO CITY PLAZA II MARKET, TSEUNG KWAN O, N.T. | 91398195 |
| 204 | TUNG MING ELECTRICAL (ASIA) LIMITED | SHOP NO 107, G/F., SAU LAM HOUSE, TSUI LAM ESTATE, TSEUNG KWAN O, N.T. | 61929123 |
| 205 | SILVER FAIR ENTERPRISE LIMITED | HOUSE 98, LA CALETA, NO.123 TAI MONG TSAI ROAD, SAI KUNG, N.T. | 52718200 |
| 206 | AIRCARE SOLUTIONS HONG KONG | 1/F & 2/F, HOUSE 18, PAK KONG AU ( PO LO CHE ), SAI KUNG, NT. | 97498899 |
| 207 | LAP YIP ENGINEERING COMPANY | G/F, 172 SHA KOK WEI , SAI KUNG, N.T. | 98784789 |
| 208 | WING FAT ELECTRICAL COMPANY | G/F., 3 SAN HING STREET, CHEUNG CHAU | 92223952 |
| 209 | IVAN REPAIR ENQINEERING COMPANY | G/F., 77 & 79 SAN HING STREET, CHEUNG CHAU | 97579239 |
| 210 | MANTECH ELECTRICAL CO. | SHOP-L, G/F., SEA VIEW BUILDING, NO.1 NGAN WAN ROAD, MUI WO, LANTAU ISLAND | 95561763 |
| 211 | MEGA POWER ENQINEERING COMPANY | NO. 11J, SHEUNG LING PEI , SHEUNG LING PEI VILLAGE, TUNG CHUNG , LANTAU ISLAND | 96689507 |